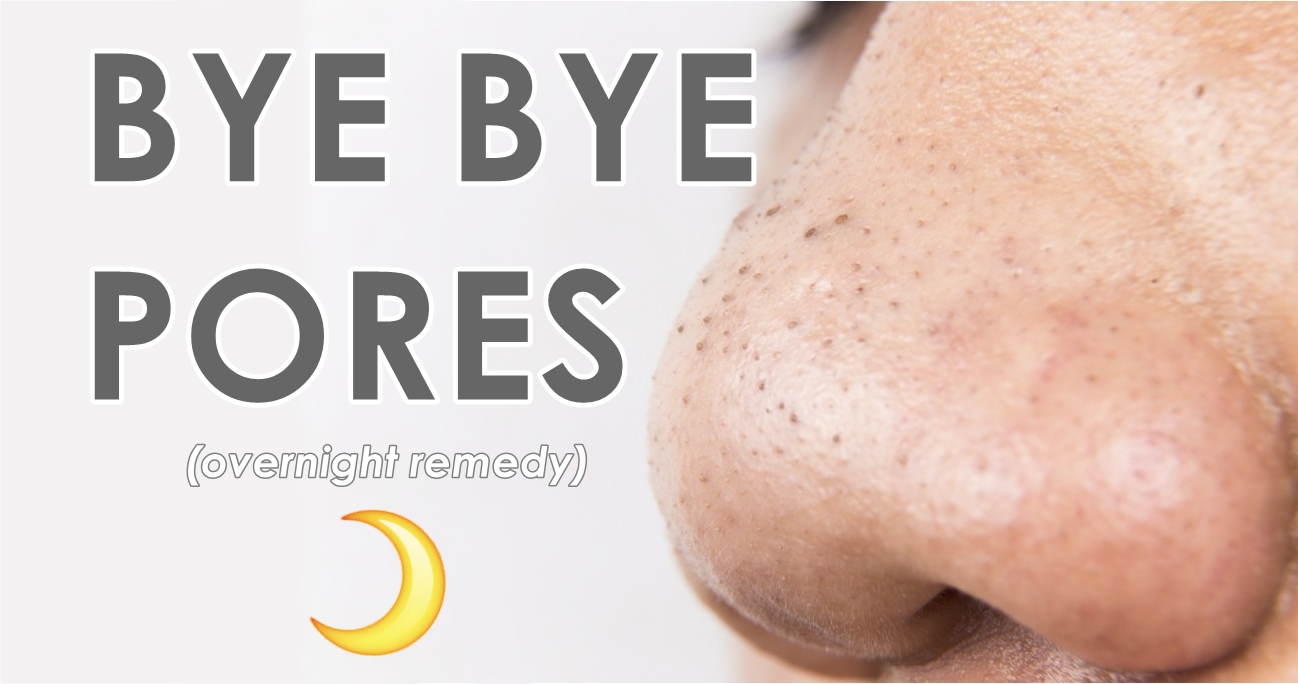 Pore Care Night Routine
Large pores, black- and whiteheads are an issue many people with oily skin suffer with. Oily skin types produce more sebum which can congest the pores. But also people with dry skin can be annoyed by visible pores on their skin, which can look larger combined with dry flaky patches. Yuk! In short, we are all annoyed by these pores and the accumulated dirt sitting inside of them. So today we are going to learn how to create a solid routine which helps to clean, treat and tighten the pores!
So who can enjoy this routine?
We specifically created this routine for all skin types so everyone can target their pore issues. We have some add-ins and several other product options so everyone can make this routine their own, even if you have dry or sensitive skin. Most pore care routines are aimed at oily or combination skin however with our tips and tricks, our dry-skinned friends can also get rid of their blackheads.
💦 Cosrx AHA/ BHA Clarifying Treatment Toner
AHA and BHA are both chemical exfoliants that exfoliate the skin gently without causing any friction like a scrub. AHA is also known for its effectiveness in creating a smooth surface and helping with flakiness whereas BHA helps to cleanse and tighten pores. There is just the right amount of acids in this toner to help it balance our skin's pH level and prep it for the other products we are using in this routine. Need a quick refresher on AHA and BHA? Read our guide here. Swipe this toner all over the face and neck while avoiding the eye area.
💦 Cosrx BHA Blackhead Power Liquid
The star ingredient of this product is Betaine Salicylate which is a more gentle alternative to salicylic acid, a form of BHA. This ingredient is known for exfoliating dead skin cells, unclogging pores and soothing the skin. It also contains Niacinamide which helps brighten the skin and treat skin discoloration. By daily using this lotion you are gently exfoliating your skin, which helps to unclog pores. Apply a thin layer of this to the whole face, or if you are more sensitive, just your T-Zone. Use a soft cotton pad like the Klairs Toner Mate 2 in 1 Cotton Pads or apply with clean hands.
💦 Skinmiso Pore Corset Serum
This serum can be applied day and night and really works to tighten the pores on a cellular level. It does not clog or cover the pores but tightens them from within. While tightening your pores, it helps maintain to maintain the sebum level of the skin and keeps excess oil in control. Therefore this serum is often used in the morning as a primer as well. Primers tend to mask or cover the pores and make them appear smaller, the Skinmiso Pore Corset serum actually tightens the pores with visible results within 20 minutes. Apply a few drops to your hands and gently massage over the face. This serum has a slight cooling sensation which relaxes the skin and makes it less puffy. Wake up with beautiful skin the next morning!
💦 Skinmiso Pore Night Cream
Skinmiso Pore Night Cream is the perfect night cream for acne prone skin. It's 7-in-1 formula hydrates, tightens, brightens, restores, balances and calms the skin while preventing breakouts and other skin troubles. It can be layered and used as a sleeping pack for an additional dose of love for the skin. This multi-functional moisturizer helps calm troubled skin, moisturizes it and promotes cell turnover which results in tighter, healthier looking skin. Squeeze out a dollop of the tube to your hands and massage into the skin. Wait 10 minutes and apply another layer if you would like to use this moisturizer as a sleeping pack.
Adjust the routine to your skin type
Now here's where it get's interesting. We all have different needs for our skin so we have a few suggestions to play with for each skin type to make this routine your own. Scroll down to your skin type and adjust accordingly.
Normal skin
Hey, you lucky person! You can just pick whatever your focus point is and keep on reading from there. There are a couple products in this routine with acids, so these can make your skin feel a little dryer than usual. If you want to focus more on hydration, read our dry skin add-ins below. If you feel like this routine makes you a little oilier than usual, throw in a clay mask. We have our favorite suggestions in the oily skin part below. Want to be careful of your fine lines? Continue with 'Aging skin'.
Dry/sensitive skin
First off, let's skip the nose strips and peel off packs for you. These can easily irritate your dry and sensitive skin and can destroy the top layer of your skin when it's already dehydrated. Lack of hydration can give the illusion of larger pores since the skin around the pores is either dry, dead or loose. It's important to give the skin sufficient moisture so the skin around the pores appears healthy and most importantly tight! Tight skin around the pores helps the pores look slimmer, thus making them less visible. Since this routine contains the acid BHA, we want to up our moisturizing game. We suggest adding a moisturizing but irritant free essence or emulsion like the ENature Birch Juice Hydro Emulsion or the Cosrx Advanced Snail 96 Mucin Power Essence. Combine both an essence and emulsion or add an additional facial mist for extra moisture.
Oily skin/combination skin
I know you think I'm going to suggest some heavy duty pore cleaning products here since you are oily and you probably need it. But first, I'm going to do something unexpected, and tell you that you can't skip moisturizing. Lack of moisture is a thing also for those with oily skin and it can create excessive sebum production. Basically, your skin trying to make up for the fact that you don't properly moisturize. All this excessive sebum will clog your pores and create a vicious circle of endless blackheads and whiteheads popping up. And that's what we're trying to prevent here remember?
Okidoki, so now that I scared you a bit let's introduce some clay masks into your routine. Clay masks help to draw out dirt and excess sebum from the pores making them clean and smooth. Our favorites are the Innisfree Jeju Volcanic Color Clay Mask in purifying, and the Black Ghassoul Tightening Mask. Looking for something especially for those pesky blackheads on your nose area? Skinmiso Pore Beauty Nose Pack is an effective 10-week program created for the impurities on the nose area.
Let's get rid of those pesky pore issues together! We hope you enjoyed reading and look forward to our next post which is focused on Hyaluronic Acid!
Courtesy:  Ichigo